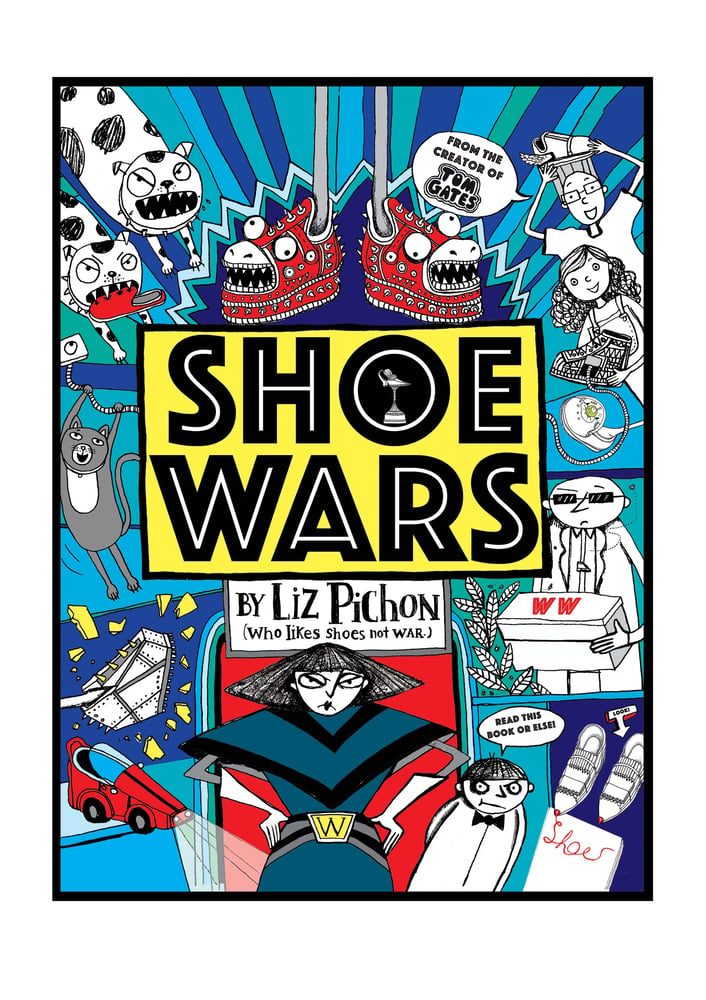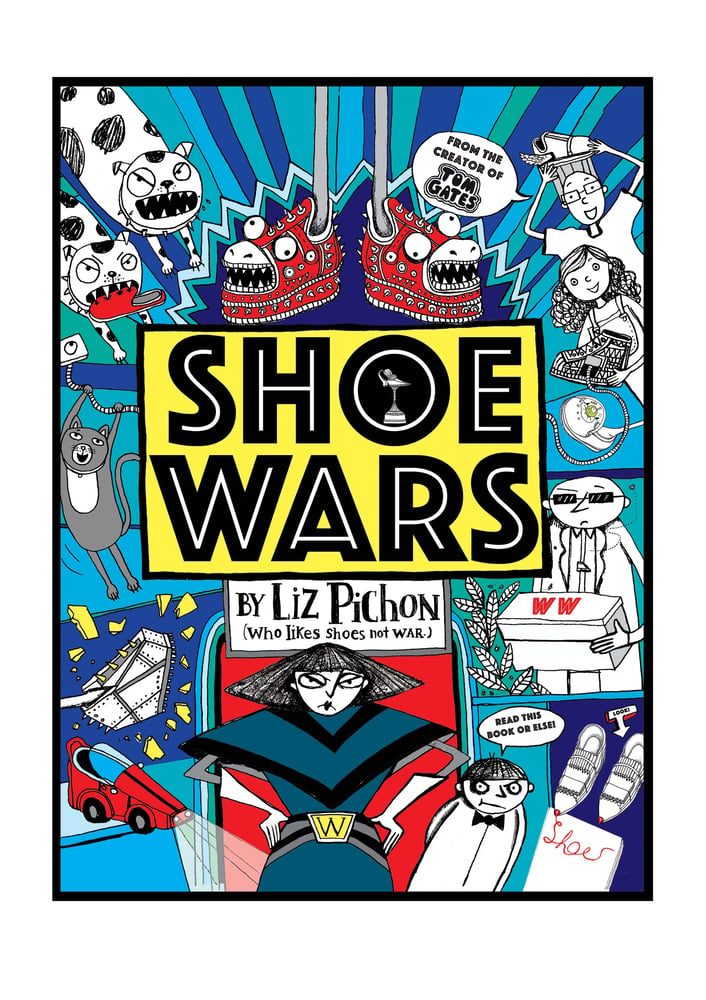 "Shoe Wars" Book Cover Signed by Liz. A3 size with free b/w poster
£25.00 Sold Out
A Shoe Wars Book Cover poster signed by Liz
PLUS get a 1 FREE Black and white poster to COLOUR in as well.
Available NOW!
All you have to do is:
Choose a size A3 or A4.
Add it to your basket
Each colour print is personally signed by Liz Pichon and comes with a free Black and White sheet to colour in.
Colour prints are signed by Liz Pichon
Printed on 170gsm Matt - high quality ink paper.
B/W 100gsm paper are not signed.
Posters will be delivered by first class post.
A3 on cardboard backed envelopes.
A4 on cardboard backed envelopes.